Recent Episodes
Public lands for public benefit
Episode 54 - Underutilized public assets like parking lots or former government buildings in every community could be used for housing or redevelopment. Mariia Zimmerman from MZ Strategies shares what the best communities are doing to maximize the public benefit from these public lands.
There was just a moment when things aligned
Episode 53 - Whether it was the development of the Indianapolis Cultural Trail or revamping the Central Indiana Community Foundation's mission to overcome the scourge of systemic racism, Brian Payne's bold moves are remaking how all residents of Indianapolis access opportunity.
Building a resilient city
Episode 52 - Charlotte's growth to become one of our nation's largest cities has not been seamless. In a special episode, learn from some of Charlotte's leaders and advocates on what is needed to build on its past as it looks to its future.
About The Movement
Mobility is an essential component to the vibrant, equitable, and sustainable cities of our future. To build this future, we need to do more than invest in technology. We need to invest in the people who will make the hard decisions around transportation, land use, housing, economic development, and other aspects of urban life.

Josh Cohen, National Policy Director at TransLoc, started that conversation by building relationships with and sharing ideas from today's leaders who are imagining and implementing change. He will profile leaders who are doing the heavy lifting to make our communities better and inspire new ones to supplement them. Together, we'll build The Movement with the goal of sparking tangible change in our communities.
Want to learn more about the conception of The Movement? Josh explains more here.
About Host Josh Cohen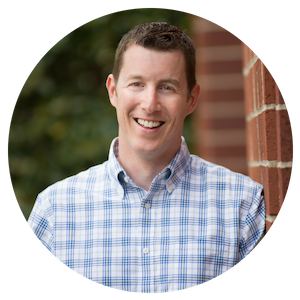 Josh Cohen is the host of The Movement and TransLoc's National Director of Policy. Beyond the multi-syllable words in his title, this means he touches pretty much everything that goes on at TransLoc, a remnant from Josh's experience as one of TransLoc's earliest employees.
For seven years, Josh helped TransLoc grow from 5 customers to 120 customers as TransLoc's Director of Business Development. Prior to TransLoc, Josh was CEO of DomoLife, a real-estate services business, and VP of Turnkey Sports, a sports business consultancy. When not chasing his three kids around the Bull City, North Carolina, Josh enjoys roasting his own coffee and smoking his own barbeque.
Follow Josh on Twitter!
Join The Movement
Want to make sure you don't miss an episode? Sign up to receive an email whenever we release the newest conversation!