Recent Episodes
Everybody has a ministry
Episode 69 - For over half her life, Lateefah Simon has served her community as a civil rights and racial justice advocate. Now, as president of the Bay Area Rapid Transit Board of Directors, she brings that same dedication to ensuring that everyone in the Bay Area-—regardless of income—can access mobility.
We Need to Think About the Use Cases of Everyone
Episode 68 - Disability advocate, transportation planner and engineer, and transit nerd Chris Pangilinan shares an inside look at the work he's done to improve access for those with mobility impairments and what is still left to do.
THE CHALLENGES TO EQUITABLE TRANSIT ARE POLITICAL AND SOCIAL, NOT TECHNOLOGICAL
Episode 67 - To help TransitCenter make cities more just and environmentally sustainable, Tabitha Decker is working to not only expand bus lanes and redesign NYC's bus network, but also supporting transit agencies and advocates with research and policy recommendations.
About The Movement
Mobility is an essential component to the vibrant, equitable, and sustainable cities of our future. To build this future, we need to do more than invest in technology. We need to invest in the people who will make the hard decisions around transportation, land use, housing, economic development, and other aspects of urban life.

Josh Cohen, National Policy Director at TransLoc, started that conversation by building relationships with and sharing ideas from today's leaders who are imagining and implementing change. He will profile leaders who are doing the heavy lifting to make our communities better and inspire new ones to supplement them. Together, we'll build The Movement with the goal of sparking tangible change in our communities.
Want to learn more about the conception of The Movement? Josh explains more here.
About Host Josh Cohen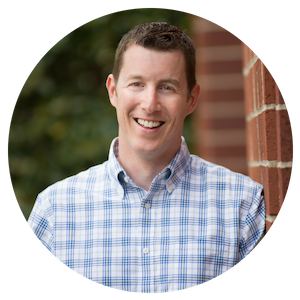 Josh Cohen is the host of The Movement and TransLoc's National Director of Policy. Beyond the multi-syllable words in his title, this means he touches pretty much everything that goes on at TransLoc, a remnant from Josh's experience as one of TransLoc's earliest employees.
For seven years, Josh helped TransLoc grow from 5 customers to 120 customers as TransLoc's Director of Business Development. Prior to TransLoc, Josh was CEO of DomoLife, a real-estate services business, and VP of Turnkey Sports, a sports business consultancy. When not chasing his three kids around the Bull City, North Carolina, Josh enjoys roasting his own coffee and smoking his own barbeque.
Follow Josh on Twitter!
Join The Movement
Want to make sure you don't miss an episode? Sign up to receive an email whenever we release the newest conversation!