Recent Episodes
Blessed be those who wrangle bureaucracies
Episode 36 - If we are going to get where we want to go, Greg Lindsay thinks we're going to need more than just courage. We'll also need to keep the best minds in the public sector, new tools to co-design the future, and a reckoning for private sector actors not serving the public interest.
Who Are These Streets For?
Episode 35 - The gradual privatization of the streets and mobility over the last century has Leah Shahum, the founder and director of the Vision Zero Network, breaking down silos to give communities the tools to think more collectively about how people move.
The Frontlines of Transportation Disruption
Episode 34 - In her policy roles at Lyft and Lime, Emily Castor Warren had a front row seat for two of the fastest technological adoptions in history: ridehailing and micromobility. The biggest challenge? Ensuring city alignment with the goals of these transportation.
About The Movement
Mobility is an essential component to the vibrant, equitable, and sustainable cities of our future. To build this future, we need to do more than invest in technology. We need to invest in the people who will make the hard decisions around transportation, land use, housing, economic development, and other aspects of urban life.

Josh Cohen, National Policy Director at TransLoc, started that conversation by building relationships with and sharing ideas from today's leaders who are imagining and implementing change. He will profile leaders who are doing the heavy lifting to make our communities better and inspire new ones to supplement them. Together, we'll build The Movement with the goal of sparking tangible change in our communities.
Want to learn more about the conception of The Movement? Josh explains more here.
About Host Josh Cohen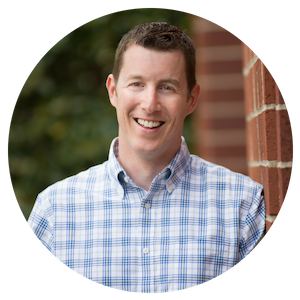 Josh Cohen is the host of The Movement and TransLoc's National Director of Policy. Beyond the multi-syllable words in his title, this means he touches pretty much everything that goes on at TransLoc, a remnant from Josh's experience as one of TransLoc's earliest employees.
For seven years, Josh helped TransLoc grow from 5 customers to 120 customers as TransLoc's Director of Business Development. Prior to TransLoc, Josh was CEO of DomoLife, a real-estate services business, and VP of Turnkey Sports, a sports business consultancy. When not chasing his three kids around the Bull City, North Carolina, Josh enjoys roasting his own coffee and smoking his own barbeque.
Follow Josh on Twitter!