Recent Episodes
Creating Cities for All
Episode 43 - To make a city that works for everyone, the nonprofit 8 80 cities asks that we start with the perspective of an 8 year old and an 80 year old. Amanda O'Rourke shares how 300 communities have engaged at a human level, prototyped a solution, and then scaled from there.
The Gap Between the Private Sector and the Public Sector
Episode 42 - Government officials and advocates are not enough to make cities safe, healthy, and climate resilient. Liz Sisson from investment firm Urban US shares how she translates between the public and private sectors to help ensure city dwellers benefit from urban tech.
Not your traditional politician
Episode 41 - Before John Bauters was an elected official in Emeryville, California, he was an advocate. His work in social justice issues impacts how he approaches his role as a city councilmember and helps him identify tactical ways to achieve change in your community.
About The Movement
Mobility is an essential component to the vibrant, equitable, and sustainable cities of our future. To build this future, we need to do more than invest in technology. We need to invest in the people who will make the hard decisions around transportation, land use, housing, economic development, and other aspects of urban life.

Josh Cohen, National Policy Director at TransLoc, started that conversation by building relationships with and sharing ideas from today's leaders who are imagining and implementing change. He will profile leaders who are doing the heavy lifting to make our communities better and inspire new ones to supplement them. Together, we'll build The Movement with the goal of sparking tangible change in our communities.
Want to learn more about the conception of The Movement? Josh explains more here.
About Host Josh Cohen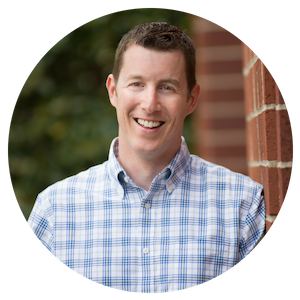 Josh Cohen is the host of The Movement and TransLoc's National Director of Policy. Beyond the multi-syllable words in his title, this means he touches pretty much everything that goes on at TransLoc, a remnant from Josh's experience as one of TransLoc's earliest employees.
For seven years, Josh helped TransLoc grow from 5 customers to 120 customers as TransLoc's Director of Business Development. Prior to TransLoc, Josh was CEO of DomoLife, a real-estate services business, and VP of Turnkey Sports, a sports business consultancy. When not chasing his three kids around the Bull City, North Carolina, Josh enjoys roasting his own coffee and smoking his own barbeque.
Follow Josh on Twitter!
Join The Movement
Want to make sure you don't miss an episode? Sign up to receive an email whenever we release the newest conversation!