Recent Episodes
how we define professionalism is rooted in racism
Episode 73 - Three women—Dr. Destiny Thomas, Tamika Butler, and Sahra Sulaiman— who have been doing the work on the inequity in our communities share why reform isn't enough if we want to eliminate the harm, marginalization, and disenfranchisement of communities of color.
Who is this street open for?
Episode 72 - Even before the racial justice protests, Seattle used their Racial Equity Toolkit to help prioritize the 20+ miles of Stay Healthy Streets in response to COVID-19. Still, Seattle Department of Transportation Director Sam Zimbabwe wants to do more to center Black voices in the process.
What is the root of the root?
Episode 71 - If we are to truly bring about change and address the barriers to inclusive, equitable and healthy communities, Veronica Davis of consulting firm Nspiregreen says we need to get at the root cause of the most challenging problems in our communities.
About The Movement
Mobility is an essential component to the vibrant, equitable, and sustainable cities of our future. To build this future, we need to do more than invest in technology. We need to invest in the people who will make the hard decisions around transportation, land use, housing, economic development, and other aspects of urban life.

Josh Cohen, National Policy Director at TransLoc, started that conversation by building relationships with and sharing ideas from today's leaders who are imagining and implementing change. He will profile leaders who are doing the heavy lifting to make our communities better and inspire new ones to supplement them. Together, we'll build The Movement with the goal of sparking tangible change in our communities.
Want to learn more about the conception of The Movement? Josh explains more here.
About Host Josh Cohen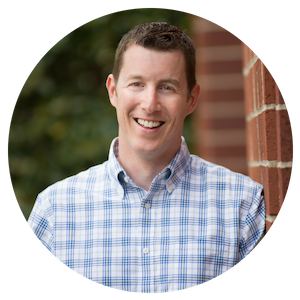 Josh Cohen is the host of The Movement and TransLoc's National Director of Policy. Beyond the multi-syllable words in his title, this means he touches pretty much everything that goes on at TransLoc, a remnant from Josh's experience as one of TransLoc's earliest employees.
For seven years, Josh helped TransLoc grow from 5 customers to 120 customers as TransLoc's Director of Business Development. Prior to TransLoc, Josh was CEO of DomoLife, a real-estate services business, and VP of Turnkey Sports, a sports business consultancy. When not chasing his three kids around the Bull City, North Carolina, Josh enjoys roasting his own coffee and smoking his own barbeque.
Follow Josh on Twitter!
Join The Movement
Want to make sure you don't miss an episode? Sign up to receive an email whenever we release the newest conversation!
Build the equitable, accessible, and verdant future we all want.
Josh reflects on the hundreds of conversations he's had over the past twelve months and unpacks the realization that if we want to bring about change we must turn the conventional way we look at leadership upside down.