Recent Episodes
We're Painting the Picture in Reverse
Season 1 Episode 28 - Despite advising on the advanced mobility section of Minneapolis's Transportation Action Plan, Danielle Elkins didn't start with the shiny technology, but instead with the foundational transit infrastructure that previous generations invested in.
It's Not a Solution if You Don't Define What You Want First
Season 1 Episode 27 - Robin Hutcheson, the director of public works for Minneapolis, shares how the creation of the city's Transportation Action Plan prioritizes equity, safety, and climate goals and ensures alignment with the Minneapolis 2040 comprehensive plan.
What Should Community Engagement Look Like
Season 1 Episode 26 - What could your community accomplish if it rethought how it engaged with its citizens on transportation, housing, and economic development? Heather Worthington shares how the City of Minneapolis approached community engagement for their comprehensive plan.
Catch Up on Previous Episodes
About The Movement
Mobility is an essential component to the vibrant, equitable, and sustainable cities of our future. To build this future, we need to do more than invest in technology. We need to invest in the people who will make the hard decisions around transportation, land use, housing, economic development, and other aspects of urban life.

Josh Cohen, National Policy Director at TransLoc, started that conversation by building relationships with and sharing ideas from today's leaders who are imagining and implementing change. He will profile leaders who are doing the heavy lifting to make our communities better and inspire new ones to supplement them. Together, we'll build The Movement with the goal of sparking tangible change in our communities.
Want to learn more about the conception of The Movement? Josh explains more here.
About Host Josh Cohen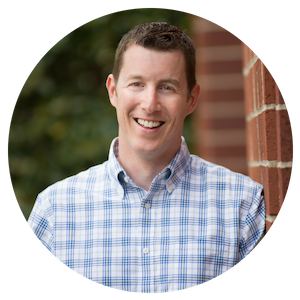 Josh Cohen is the host of The Movement and TransLoc's National Director of Policy. Beyond the multi-syllable words in his title, this means he touches pretty much everything that goes on at TransLoc, a remnant from Josh's experience as one of TransLoc's earliest employees.
For seven years, Josh helped TransLoc grow from 5 customers to 120 customers as TransLoc's Director of Business Development. Prior to TransLoc, Josh was CEO of DomoLife, a real-estate services business, and VP of Turnkey Sports, a sports business consultancy. When not chasing his three kids around the Bull City, North Carolina, Josh enjoys roasting his own coffee and smoking his own barbeque.
Follow Josh on Twitter!