Recent Episodes
TRANSPORTATION ISN'T ABOUT MOVING AROUND. IT'S ABOUT GETTING SOMEWHERE.
Season 1 Episode 23 - Why is US public transit successful in some places and not in others? Christof Spieler believes the answer lies in how leaders deal with public opinion, why they build transit infrastructure in the first place, and the metrics they use to measure success.
CONFESSIONS OF A "NOT PARTICULARLY MILD-MANNERED BUREAUCRAT"
Season 1 Episode 22 - From the private sector to the public sector, Gillian Gillett has found that her willingness to point out that the emperor has no clothes is an important tool to use to get the ball rolling on important issues like transportation, housing, and equity.
THINKING BIGGER THAN TRANSPORTATION
Season 1 Episode 21 - City of Los Angeles' Diego de la Garza and City of Oakland's Ryan Russo are executives working in the transportation trenches every day. They are not only deploying mobility, but they are doing it equitably. How does thinking bigger than transportation bring us closer to The City of Tomorrow?
Catch Up on Previous Episodes
About The Movement
Mobility is an essential component to the vibrant, equitable, and sustainable cities of our future. To build this future, we need to do more than invest in technology. We need to invest in the people who will make the hard decisions around transportation, land use, housing, economic development, and other aspects of urban life.

Josh Cohen, National Policy Director at TransLoc, started that conversation by building relationships with and sharing ideas from today's leaders who are imagining and implementing change. He will profile leaders who are doing the heavy lifting to make our communities better and inspire new ones to supplement them. Together, we'll build The Movement with the goal of sparking tangible change in our communities.
Want to learn more about the conception of The Movement? Josh explains more here.
About Host Josh Cohen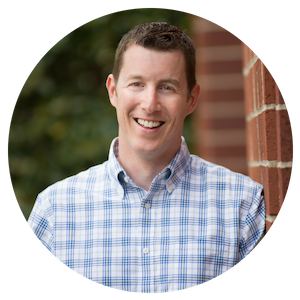 Josh Cohen is the host of The Movement and TransLoc's National Director of Policy. Beyond the multi-syllable words in his title, this means he touches pretty much everything that goes on at TransLoc, a remnant from Josh's experience as one of TransLoc's earliest employees.
For seven years, Josh helped TransLoc grow from 5 customers to 120 customers as TransLoc's Director of Business Development. Prior to TransLoc, Josh was CEO of DomoLife, a real-estate services business, and VP of Turnkey Sports, a sports business consultancy. When not chasing his three kids around the Bull City, North Carolina, Josh enjoys roasting his own coffee and smoking his own barbeque.
Follow Josh on Twitter!