Leadership Upside Down
A framework to build the equitable, accessible, and verdant future we all want.


If we want to truly bring about change, we'll have to invert the traditional view of leadership. Josh Cohen, TransLoc's Director of Policy and host of The Movement, reflects on the hundreds of conversations that he's had over the past twelve months and unpacks the realization that if we want to bring about change we must turn the conventional way we look at leadership upside down.
"My goal for this document is to provide a simple three-part framework that everyone can use to help bring about true change in their communities.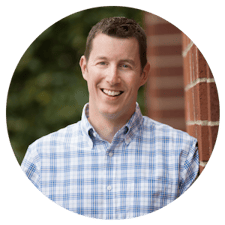 Josh Cohen is the host of The Movement and TransLoc's National Director of Policy. Beyond the multi-syllable words in his title, this means he touches pretty much everything that goes on at TransLoc, a remnant from Josh's experience as one of TransLoc's earliest employees.

For seven years, Josh helped TransLoc grow from 5 customers to 120 customers as TransLoc's Director of Business Development. Prior to TransLoc, Josh was CEO of DomoLife, a real-estate services business, and VP of Turnkey Sports, a sports business consultancy. When not chasing his three kids around the Bull City, North Carolina, Josh enjoys roasting his own coffee and smoking his own barbeque.

Follow Josh on Twitter!