Webinar Recording
Date held: Wednesday, January 23, 2019 at 2:00pm ET
Join us for a recorded webinar to hear from TransLoc's resident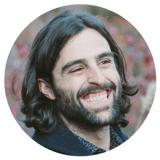 Data Scientist, Aaron Berdanier, about the power of data and how it can add value to your agency's decision-making process, and specifically for deploying microtransit solutions.
In the Be a Data Rockstar: Learn how human-focused data can empower your microtransit decision-making webinar, you will learn:
How to get started with understanding, collecting, and analyzing human-focused data, or data that is easily digestible, useful, and actionable
The importance of simulation and what it can do for your microtransit deployment planning
What we've learned from completing 40 data analyses with over 600 scenarios for our microtransit partners
And much, much more!
Questions from webinar attendees moderated by Josh Cohen, National Director of Policy at TransLoc.